Over the weekend I was thinking about things that are important for teachers to remember in this faced paced world of teaching. I thought about time. Do we give enough time to students?
Do we give students enough time to think?
Do we give students enough time to talk?
Do we give students enough time to create?
Do we teach them how to do these three things well? Isn't this all part of being literate in today's world? We need to be able to think about things, so that we know what to say, or know what questions we might need to ask. Then we need time to create something that results from that thinking and talking.
When a colleague and I challenged each other to visualize something that we were passionate about, one of the ideas I thought about was this thing about giving students time. Here's what I created:
Today, as part of a new project I was apart of at school, my colleague and team member for this project, Ms. Sargent, was running a discussion about a topic we are about dive into in Humanities, Rebellion. Through this task, students were presented with three images from controversial artist,
Banksy
. She asked students to think about what they knew about rebellion and relate that knowledge to the artwork. The students were given time to do the following: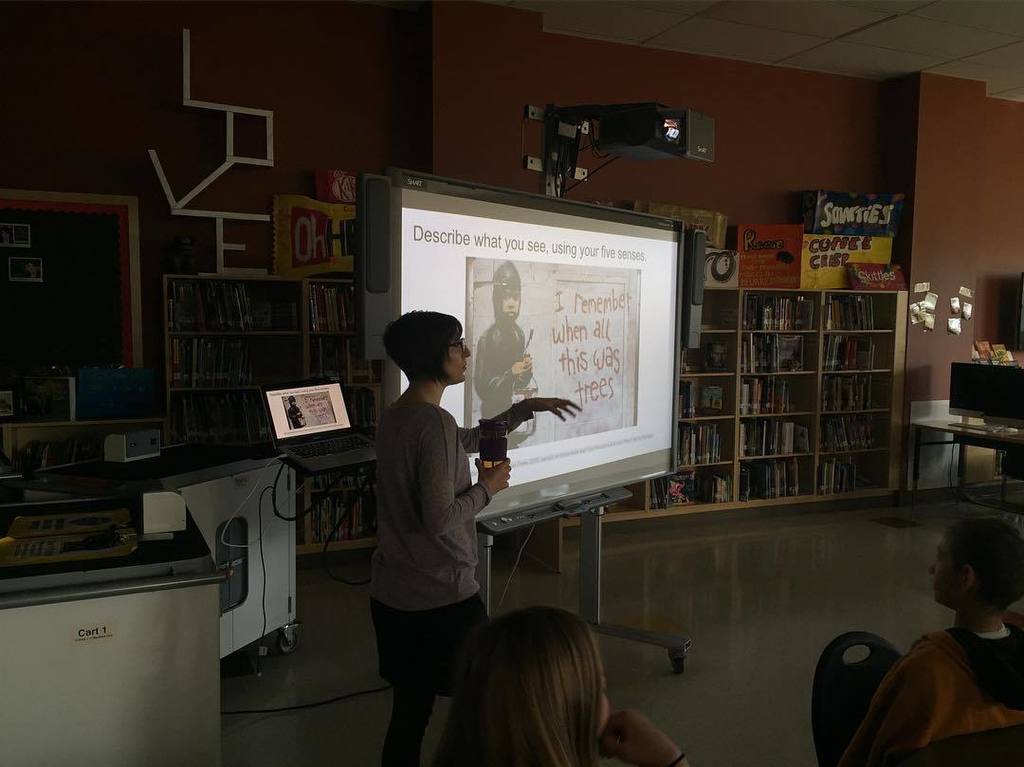 Look, observe, absorb
Describe what you see using your 5 senses
What connections can you make
What questions do you have about this work of art?
What meaning do you get from this work of art?
This was amazing task. The longer we participated in it, the better the students got at it. We could see and hear more connections being made, we could hear more questions being asked! It was awesome! This was great to experience the success of giving students more time.
Are you giving your students enough time?